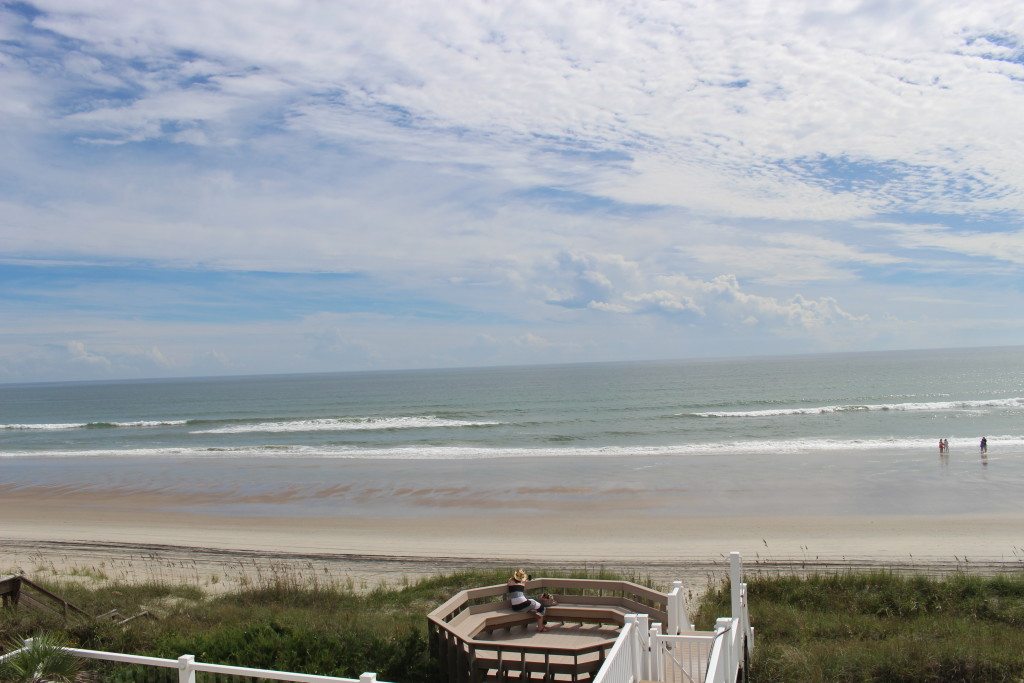 The stunning backdrop for the Sea Change 2016 retreat is Emerald Isle, one of the barrier islands that nose their way into the Atlantic on North Carolina's famed Crystal Coast.
Autumn is magical here. The pristine beach stretches for miles, calm and uncrowded. You may have the entire beach to yourself on an early morning stroll. Unless you want some company, of course.
A sea breeze moderates the temperatures on the mainland – usually it's about 10 degrees cooler in the summer and 10 degrees warmer in the fall and winter along the coastline.
The ocean is still warm even in late September so bring your swimsuit and wade into the gentle surf or simply soak in some Vitamin D compliments of the vibrant sun.
Merely walking along the water's edge is wonderful. Witnessing a beach sunrise or watching dolphins frolic in the waves brings a sense of serenity not easily found, nor forgotten.
Yes, it's true that autumn is hurricane season on the East coast but only rarely does Emerald Isle feel the brunt of the high winds and waves. In the unlikely event of a serious storm, we follow Coast Guard procedures for evacuation. But Emerald Sm'isle is built solidly, exceeding even the highest standards for construction with extra heavy glass and decking. We'll be safe. Always.
(Just a note about this year's shark attacks. First, you won't encounter a shark if you're merely walking in ankle-deep water. Second, sharks don't chomp on humans for fun – they get excited when fisherman "chum" the water with bloody fish entrails. So stay out of the water near fishing boats and the pier. Third, sharks prefer warm water; by fall, the water temperatures are dropping slightly along with the air temps, so the danger of sharks lurking near shore is reduced. In any event don't let the sharks scare you out of the ADDiva retreat.)
Far more likely that you'll collect a sack full of shells including sand dollars and black-and-gold whelks. Every morning a new assortment washes ashore, to the delight of ADDivas.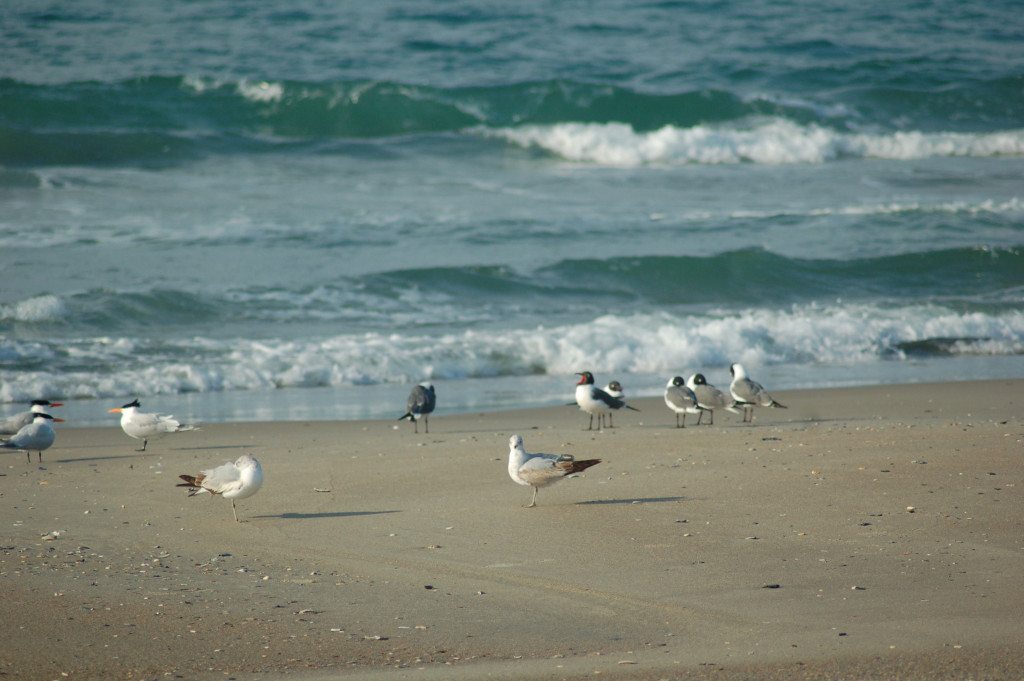 .